Over the years I have owned a lot of gear and used all of it live. This included a much-missed Roland Jupiter-8, Moog monosynths, Akai rack mount and keyboard samplers, and just about  every module and workstation along the way. Throughout this time, the only constant was some type of Hammond organ (or clone) routed through an overdrive circuit at the base of my keyboard stand.
I started with an Yamaha SK-20 in the late 1980's which I still own today, before moving on to a Hammond XB-2, an XK-3, up to the pro version and finally to my XK-5 Pro.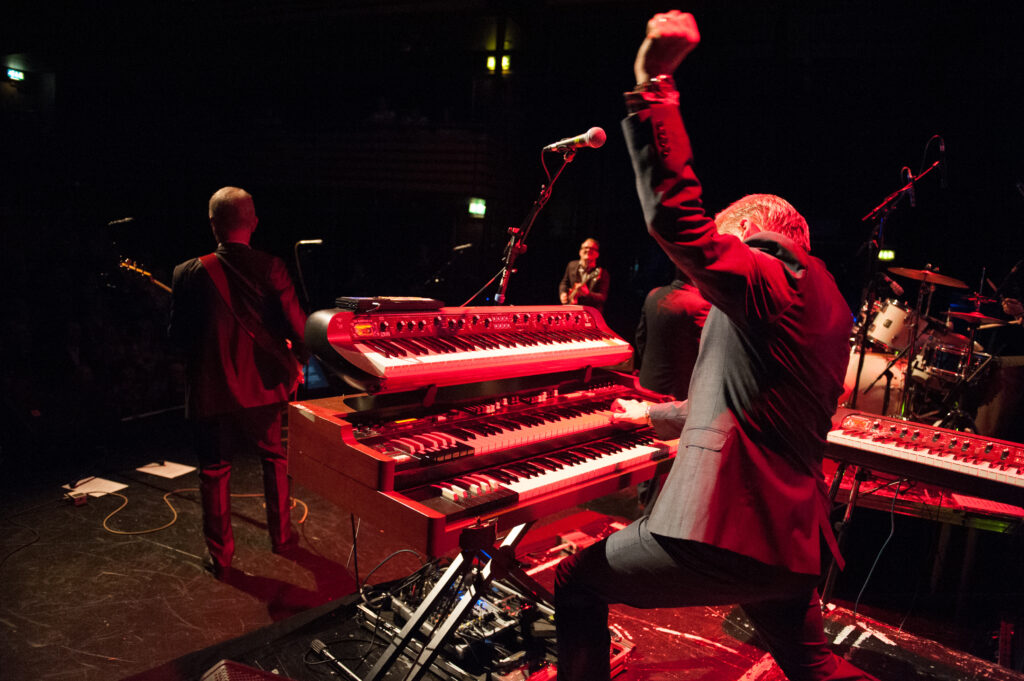 Current live rig
Most of my live work now utilises my Hammond XK-5 Pro dual manual organ although the mighty Hammond C3 makes an occasional outing for larger gigs.
The XK-5 is routed through a Lounsberry Organ Grinder pedal into my Leslie 145 or 3300. The Leslie 145 is the real deal with it's all-valve construction, but for louder gigs I need the 3300 for the 300w that it can supply. When I'm doing the really authentic Deep Purple gigs, the Organ Grinder feeds into an A/B pedal with one output leading to a Marshall Origin 20 amp. This gives me the correct, dirty, stationary organ sound from so many of those classic recordings.
For theatre work the trusty XK-5 is always there but often has a Roland Juno DS or A-800 Pro controller sat on top feeding a MacBook Pro with Mainstage installed for further sound expansion. This works reliably well and is very quick and easy to setup.
Hi folks how are you? Just a quick update on what's been happening in my life lately and to see how you all are too? I've been doing much session work in my studio of late and I must just take a minute to thank Avi Rosnfeld, Tallen Cross, Peter Daltrey, Gabrielle De Val, Atack…