Busy few weeks here at Hammond for Hire what with gigs and recording sessions and a full overhaul of the Studio. From time to time however, I am asked to do Hammond sessions for people and on the whole if we can make it work I do. Its good to hone the skill of dropping in and dropping out, stretching that short-term memory as much as possible. I recently had an interesting enquiry through this very website from Big Indie records over in Texas who were looking for a session player for the Montreux Jazz festival in Switzerland. What a great enquiry Eh? Fancy playing the world famous Jazz/Blues festival that made Deep Purple and Frank Zappa (to name only two!) household names? I didn't reply straight away as behind the scenes I worked to ensure that I could accept this offer.
Unfortunately the gods were against me on this occasion, I had already come to terms with the fact that I would be driving over there as my new Hammond A3 and Leslie 145 were not in freight cases just soft cases due to weight and my complete lack of air-freight touring thus far. Inevitably though I could not make the dates work due to my schedule and had to pass on the offer. What are the chances!
The music was good, Blues driven AOR by an artist called Arkansas Dave and the record company where thoroughly nice people. Me being me I set around trying to locate a UK based Hammond Organ player that I knew and trusted who would be able to take the gig on for me and help the guys at Big Indie out.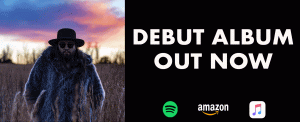 When I stopped to think about it there were quite a few great Organ players around that I knew, and all top and decent folk, and it was about that time that I realised I might just be "connected" on the Hammond scene! At least locally… which is nice.
I'm delighted to say that my mate Aaron from Man and the Holy Mountain was able to fill the spot and both he and the record company are well chuffed. Job done!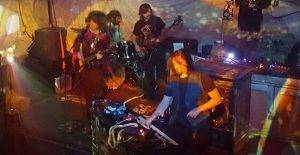 If you get a minute do check out Big Indie Records here there's some good music coming out of that stable and guys call me if you need me!
The rest of the month has been sessions for my top mate Avi over in Israel, prolific writer of songs and lover of all things Hammond, and gigging. Good to meet a few fans of this website out and about this week too, hope my whistle stop tour of the A3 was useful.
A new series of my Vlog will be out soon so if you have any questions Hammond related or anything you think I might be able to offer insight on just drop me a line!